Boston Video Production Company
Looking for the best Boston video production company that knows how to make your brand shine? Look no further than Click Play Films. With years of experience and a team of talented videographers, editors, and creative minds, we bring your ideas to life with precision and flair. From corporate videos to documentaries, our production company is equipped to handle all your video production in Boston.
We take pride in our professionalism and attention to detail by understanding the importance of delivering outstanding results for our clients, which is why we go above and beyond to exceed expectations. You will see as you learn more about our company that our production process is streamlined, ensuring efficiency without compromising quality.
So whether you need a full-service corporate video production company, simple videography, or elaborate commercial video production in Boston, you can trust Click Play Films to deliver exceptional results with our experienced and local directors, producers, and editors, we are here to make your project a success. Contact us today and let's create something amazing together.
Local Film Production Company Boston
There's no city like Boston, and our film production company Boston has a deep sense of pride in our Beantown Roots. Our team consists of locally sourced, talented professionals who excel at capturing emotions and delivering impactful messages through film. Our unique approach has gained us recognition as an industry leader in Boston.
One thing that really sets our production company apart from others is our ability to capture authentic emotions through the lens of an authentic Bostonian. With a keen eye for detail and know-how to bring out the best in our subjects. Whether capturing the excitement of a product launch or rediscovering our backyard with Boston Rob Does Beantown, we have a knack for creating visually stunning moments that resonate with viewers.
Our expertise extends beyond just local clients; we have also worked with international clients, showcasing our versatility and adaptability. This experience has allowed us to gain insights into different cultures and tailor each story accordingly. Our ability to connect with diverse audiences sets us apart from other Boston Film production companies.
Join the dozens of Boston clients who produce their videos with Click Play Films!
Doesnt Get More Local Than Boston Rob Does Beantown
Click Play Films produced this engaging journey through the heart of New England, led by none other than its charismatic host, Rob Mariano, widely recognized as 'Boston Rob' from his acclaimed participation in the Survivor series. Passionately showcasing his hometown and the city he cherishes most, Rob navigates through Boston's diverse cultural landscape, from the craft of pasta creation and the sport of pickleball, to the innovation of contemporary pastry artistry. He uncovers timeless Beantown establishments and emerging local treasures while embracing the city's robust community spirit.
Each episode sees Boston Rob immersing himself in the distinctive charm of a different Boston neighborhood, exploring both its traditional local favorites and cutting-edge hot spots. From the vibrant character of Southie to the modern allure of Seaport, Rob makes it his mission to introduce audiences to the unique individuals and remarkable places that weave the vibrant tapestry of the Boston community. Every episode is a celebration of what makes Boston an extraordinary city.
Your Video Production Partner
Click Play Films is well-equipped to handle an array of projects, catering to the unique requirements of our clients. Whether it's crafting captivating commercials, producing engaging corporate videos, or documenting special events, our production company offers the most comprehensive services that encompass every step of the production process.
To Speak with a Producer Right Now!
Boston Corporate Video Production Company
Boston is a city that boasts a thriving corporate industry, with numerous corporate video production companies offering a wide range of services to cater to various industries. Click Play Films is equipped to offer the most robust local corporate video production services than any other company anywhere in Massachusetts. Let's explore some of the reasons we are the go-to production company in Boston.
Our service-oriented video production company understands the importance of meticulous planning before rolling cameras. We collaborate closely with clients to develop concepts, create scripts, scout locations, and assemble talented crews. This attention to detail ensures that each project is set on solid ground.
Equipped with state-of-the-art equipment and experienced cinematographers, Click Play Films possess the technical expertise necessary to capture stunning visuals. From utilizing cutting-edge cameras to employing advanced lighting techniques, we ensure that every frame is visually appealing and conveys the intended message effectively.
Once filming wraps up, skilled editors take over to transform raw footage into polished masterpieces. Using industry-leading software with a touch of artistic flair, we seamlessly merge scenes together while ensuring colors and sound quality are always broadcast quality. even incorporating motion graphics and visual effects where necessary to elevate the overall impact of the final product.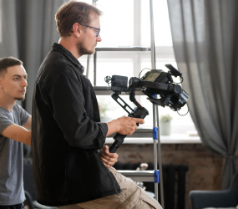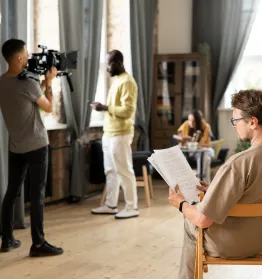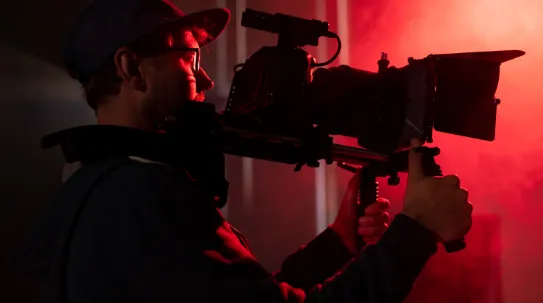 Our Production Company Mission
We pride ourselves as an invaluable production partner to the companies we serve and the brand managers who rely on us to harness the power of video. By collaborating closely with our clients throughout the entire process, we ensure that their vision is brought to life in the clearest way possible. By leveraging our creative expertise, we create videos that leave a lasting impression. Leveraging emotional storytelling and dynamic visuals, we leave no stone unturned in achieving our mission to create a well-produced video that can effectively communicate complex messages, increase brand visibility, and engage audiences in ways other mediums simply cannot.
Contact us today, and let's start working together!
Comprehensive Video Production Services
Corporate Video Production
Corporate video production is more than just a series of clips—it's a comprehensive means of conveying your company's story, mission, and vision. Expertly crafted, these videos can engage your audience, foster customer trust, and boost your branding efforts. Today, video content is becoming a pivotal part of online marketing strategies, and corporate videos are at the helm of this transformation. They offer a versatile medium to communicate complex messages with clarity and impact, enhancing your brand's reach and customer engagement.
Commercial Production Company
The process of commercial video production in Boston represents the intricate weave of storytelling and marketing. At our company, we harness this process with precision and creativity, yielding results that not only promote but also elevate brands to new heights. The potent blend of memorable visuals, compelling narratives, and the genuine spirit of Boston forms the soul of our craft. Every project is meticulously planned and executed, from conceptualization to post-production, ensuring that our clients' messages are delivered effectively and appealingly.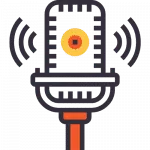 Music Video Production
Boston is a city known for its rich history and cultural diversity, recently emerged as a hotbed for innovative music video production. We at Click Play Films are fully equipped to cater to every aspect of your Boston music video production needs, providing an unmatched blend of creativity, expertise, and technological finesse. Let us explore why choosing us for your next music video project could be your best decision yet. Our commitment to delivering top-notch quality in music video production in Boston has made us the preferred choice for both local talents and international superstars. We believe that every piece of music is a unique story, and we go the extra mile to visually narrate this story through our detailed and creative video production.
Click Play Films is renowned for utilizing popular filming locations throughout the city of Boston, with our access to iconic landmarks, picturesque neighborhoods, and scenic landscapes that add depth to commercials filmed in Boston as well as unique to Boston music video production services. Commercial video production filmed at these iconic locations enhances the visual appeal and captures the essence of Boston's unique atmosphere. Rich in history and culture, making it an ideal backdrop for film production.
Even our office is located in Beacon Hill, a historic neighborhood known for its cobblestone streets, gas lamps, and elegant brownstone homes. We love how filming here provides a timeless aesthetic that transports viewers to another era.
Another popular filming location we love filming in Boston is Fenway Park, home to the beloved Red Sox baseball team. The iconic green walls of the stadium create a vibrant backdrop for sports-related productions or scenes set in a lively atmosphere. The energy of Fenway Park adds an authentic touch to any project filmed there.
For those seeking a more natural setting, we often turn to the Arnold Arboretum. This expansive botanical garden offers stunning views of colorful foliage during the fall season, making it an excellent choice for capturing New England's beauty. The serene ambiance provided by this location creates a peaceful contrast against the bustling cityscape.
Our filmmakers frequently utilize the Charles River Esplanade as a shooting location due to its scenic waterfront views. This picturesque area allows for breathtaking shots of sailboats gliding along the river or people strolling along its banks. It provides an idyllic setting that showcases both nature's tranquility and urban life coexisting harmoniously.
The vibrant streets of Chinatown are also popular choices for filming in Boston. With its colorful storefronts, bustling markets, and rich cultural heritage, Chinatown offers a dynamic backdrop for various types of productions. Whether it's capturing the energy of a street festival or exploring the neighborhood's unique cuisine, Click Play Films knows how to leverage this location to create engaging content.
Lastly, no discussion about filming locations in Boston would be complete without mentioning the historic Freedom Trail. This 2.5-mile-long trail takes visitors through 16 significant historical sites, including the Massachusetts State House and Paul Revere's House. Filming along the Freedom Trail allows us to tap into Boston's revolutionary past while showcasing its architectural beauty.
The Harvard University campus is not only an educational institution but also a symbol of academic excellence. Highlighting the majestic architecture and lush greenery that adorn Harvard's grounds, creating an atmosphere that exudes knowledge and sophistication. Whether it's filming interviews with esteemed professors or showcasing student life on campus, Click Play Films captures Harvard's essence with precision.
Showcasing Boston's vibrant cityscape and modern architecture is also an impressive feature of filming in Beantown. Capturing the energy and dynamism of the city, highlighting its bustling streets, towering skyscrapers, and innovative urban design we can bring out the unique character of Boston's modern landmarks.
The variety of services available through Click Play Films reflects the depth of talent within the local Boston video production industry. Whether it's producing broadcast-quality videos or creating engaging content for the web, these companies have the expertise to handle any project with finesse. They understand that each client has unique requirements and work closely with them to ensure their vision is brought to life.
Boston video production companies excel at capturing the essence of a business and effectively communicating its message. They employ top-notch professionals who possess both technical skills and creative flair. These experts collaborate closely with clients throughout the entire process – from conceptualization and scriptwriting to shooting and editing – ensuring that every aspect aligns with the company's brand identity.
Commercials are another area where Boston video production companies shine. They know how to create compelling advertisements that grab viewers' attention and leave a lasting impression. By utilizing innovative techniques and storytelling methods, they craft commercials that not only promote products or services but also resonate with audiences on an emotional level.
Documentaries require a unique approach, as they aim to educate and inform while captivating viewers. Boston video production companies understand this delicate balance and excel at producing thought-provoking documentaries on various subjects. Their meticulous research, attention to detail, and ability to tell impactful stories make them trusted partners for documentary projects.
Event coverage is yet another service offered by these companies. Whether it's a live concert, conference, or sporting event, they have the expertise to capture every moment seamlessly. Their skilled videographers are adept at anticipating key moments and preserving the energy and atmosphere of the event through their lens.