Affordable Beautiful Corporate & Commercial Video Production
There's no better time than the present. Get your project off the ground today. Here's what comes next: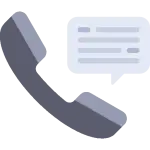 Schedule a Creative Consultation
Ready to get things started? Begin by scheduling in a free creative consultation with our team to get the juices flowing.
Get a Quote
Get some hard numbers for you project. Let us now the details and we'll get back back in touch within 24 hours.
Speak to a Producer
Our producers are world-class. Get in touch with your questions and our team can help get things moving forward.
Searching for 'Video Production Companies near me' ? Check below for information on addresses and contact numbers for our offices near you!
We'd love to chat about your next project. Use the contact form to shoot us a message with your details and we'll get back as soon as we can.
Public Transportation to Click Play Films Houston TX